We couldn't do it without you!
An email is on it's way to you now.

Are you with someone else who would also like to pledge? Click here.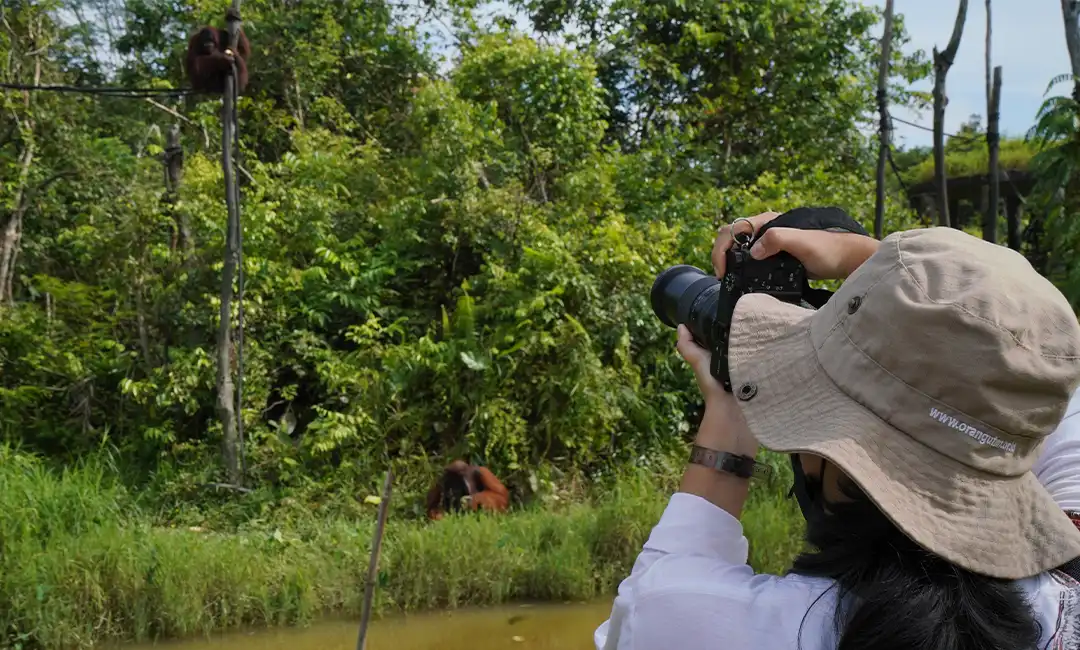 By joining the BOS Volunteering & Visitation Program, you play a vital role in bringing orangutans back from the brink of extinction.
Encourage others to join you in making a difference by sharing the pledge you made!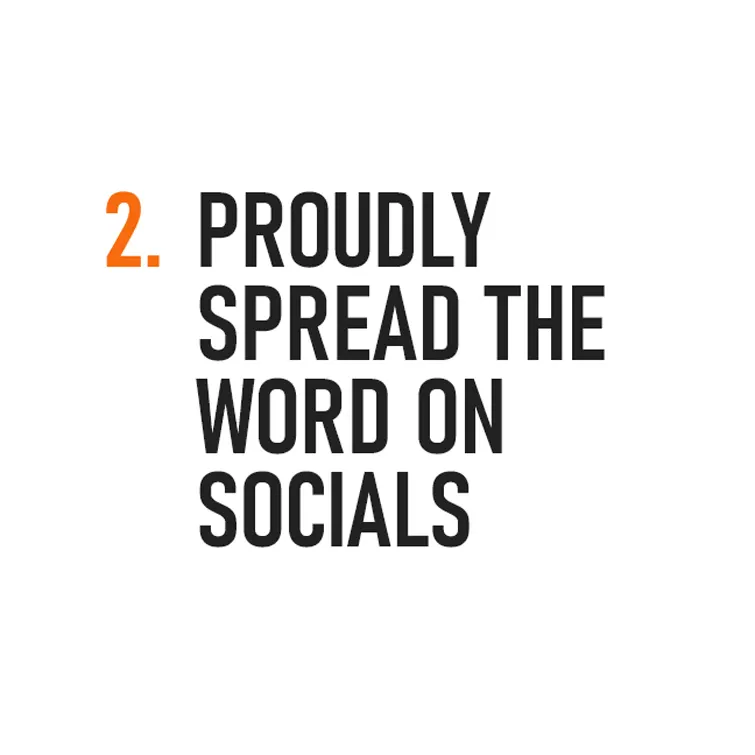 Instagram + facebook post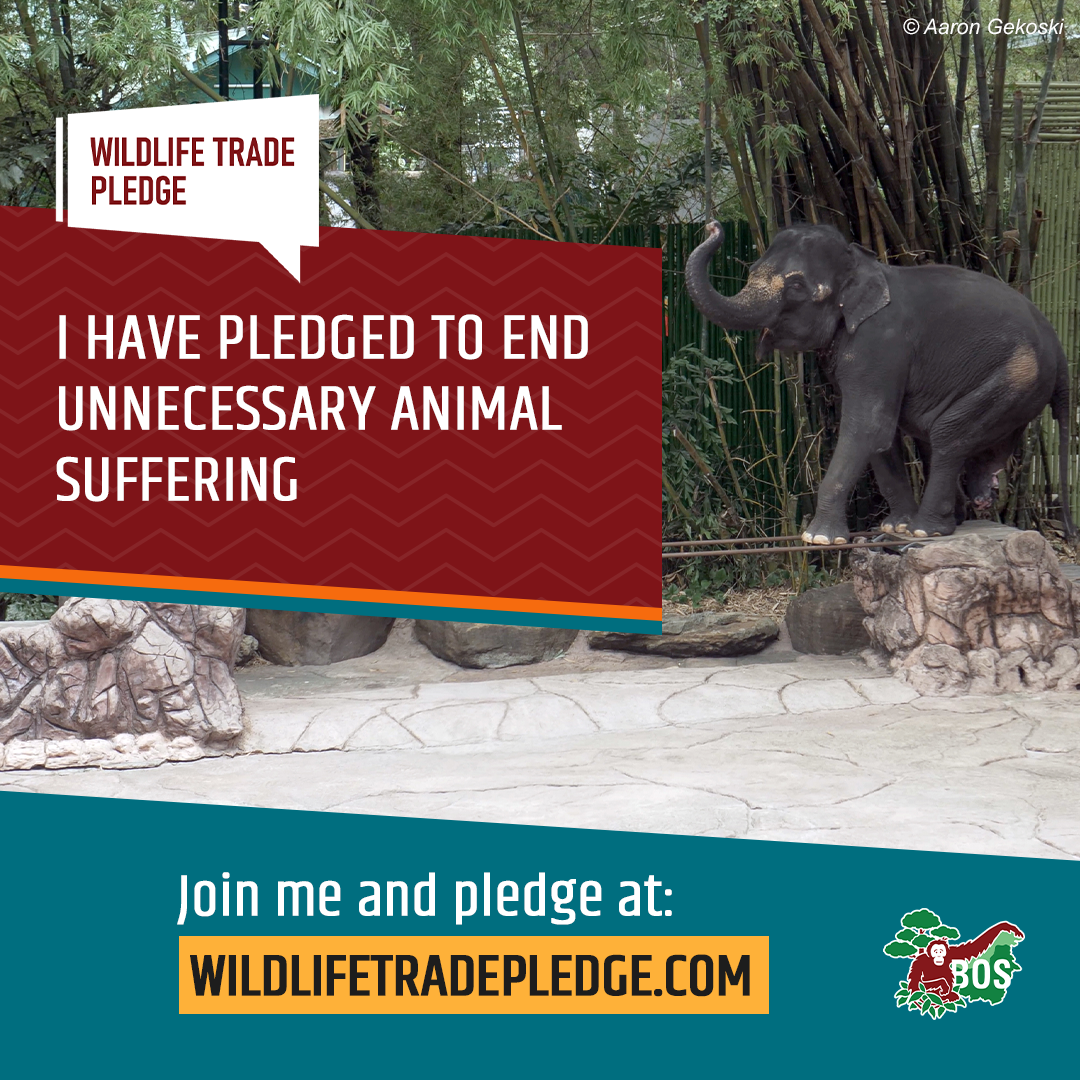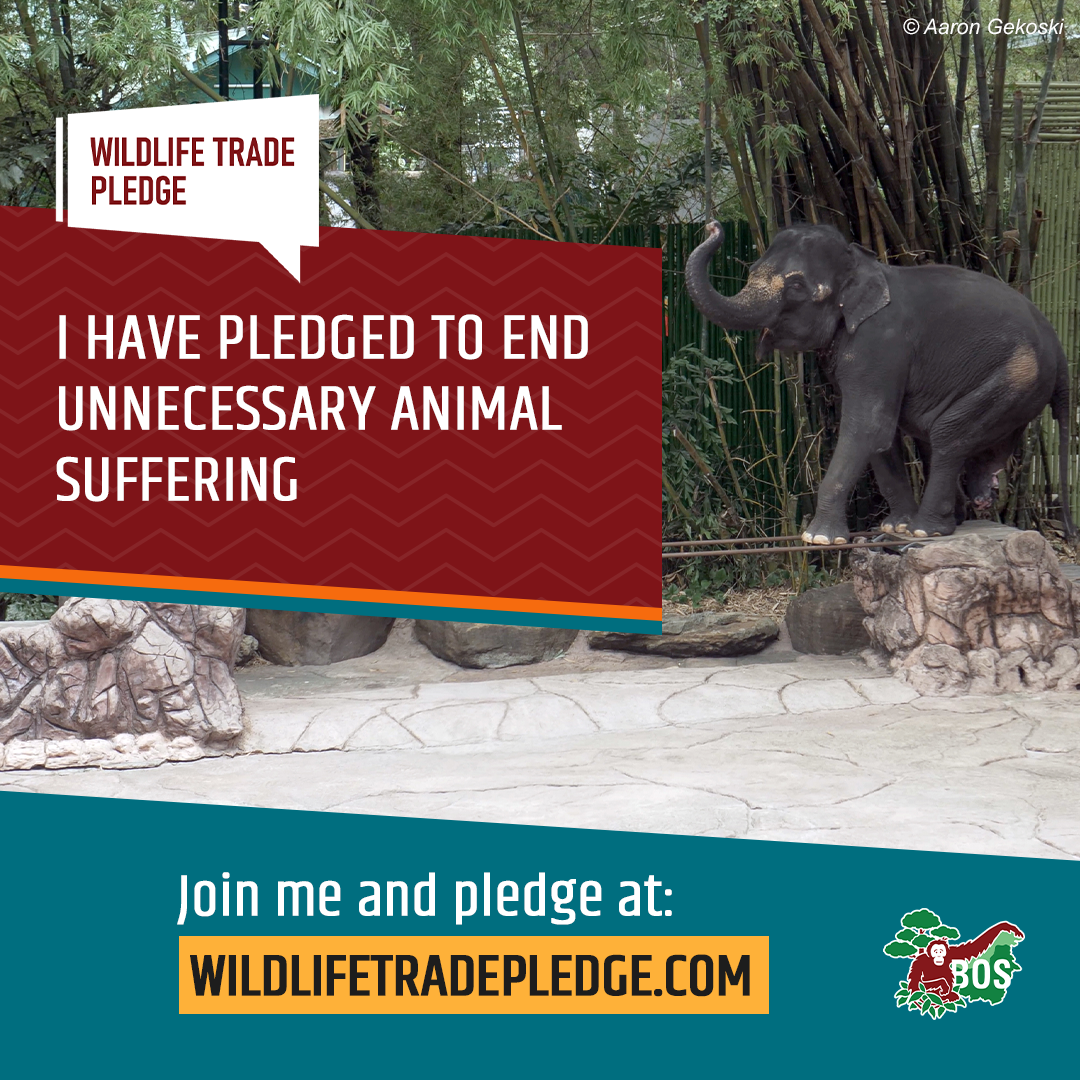 Instagram + facebook post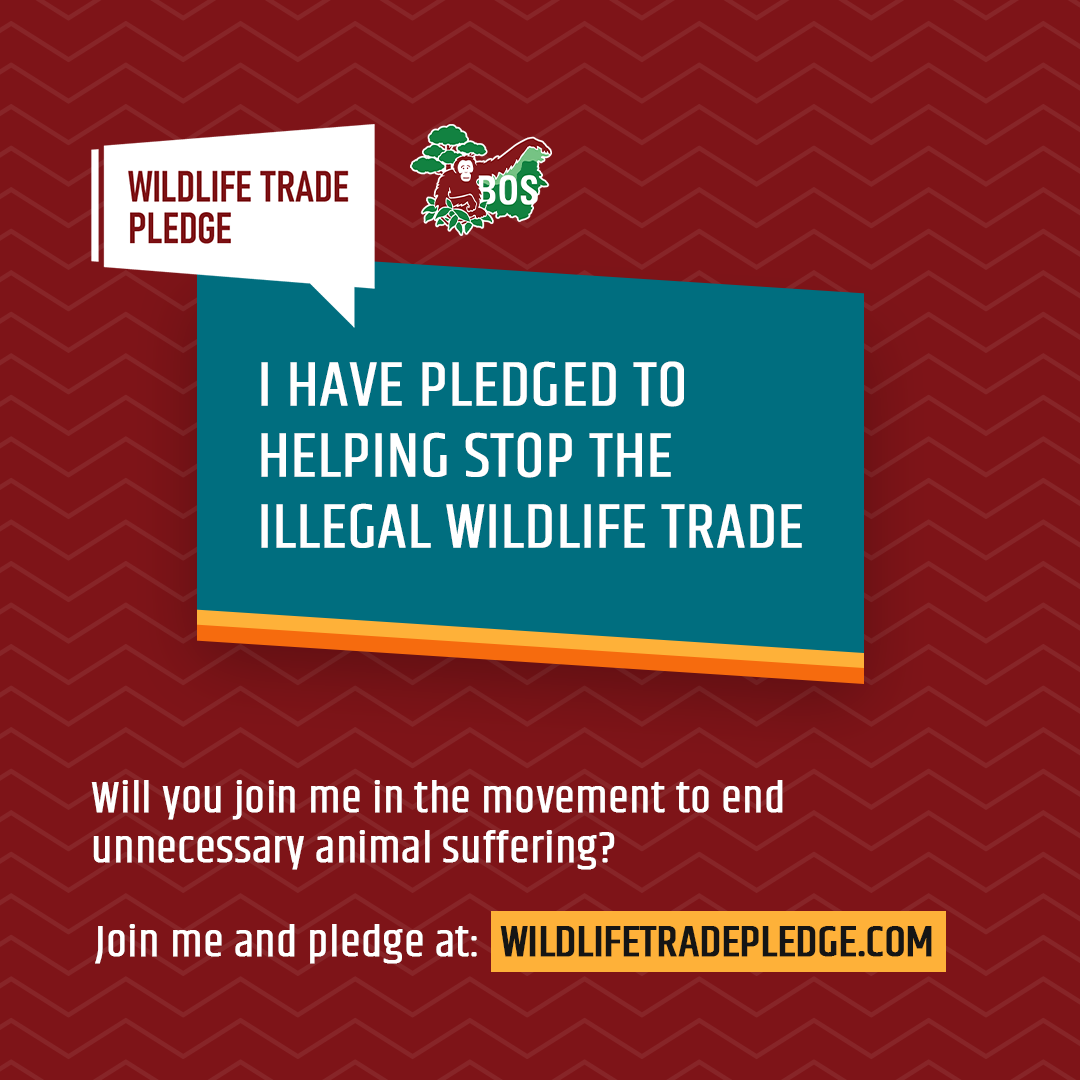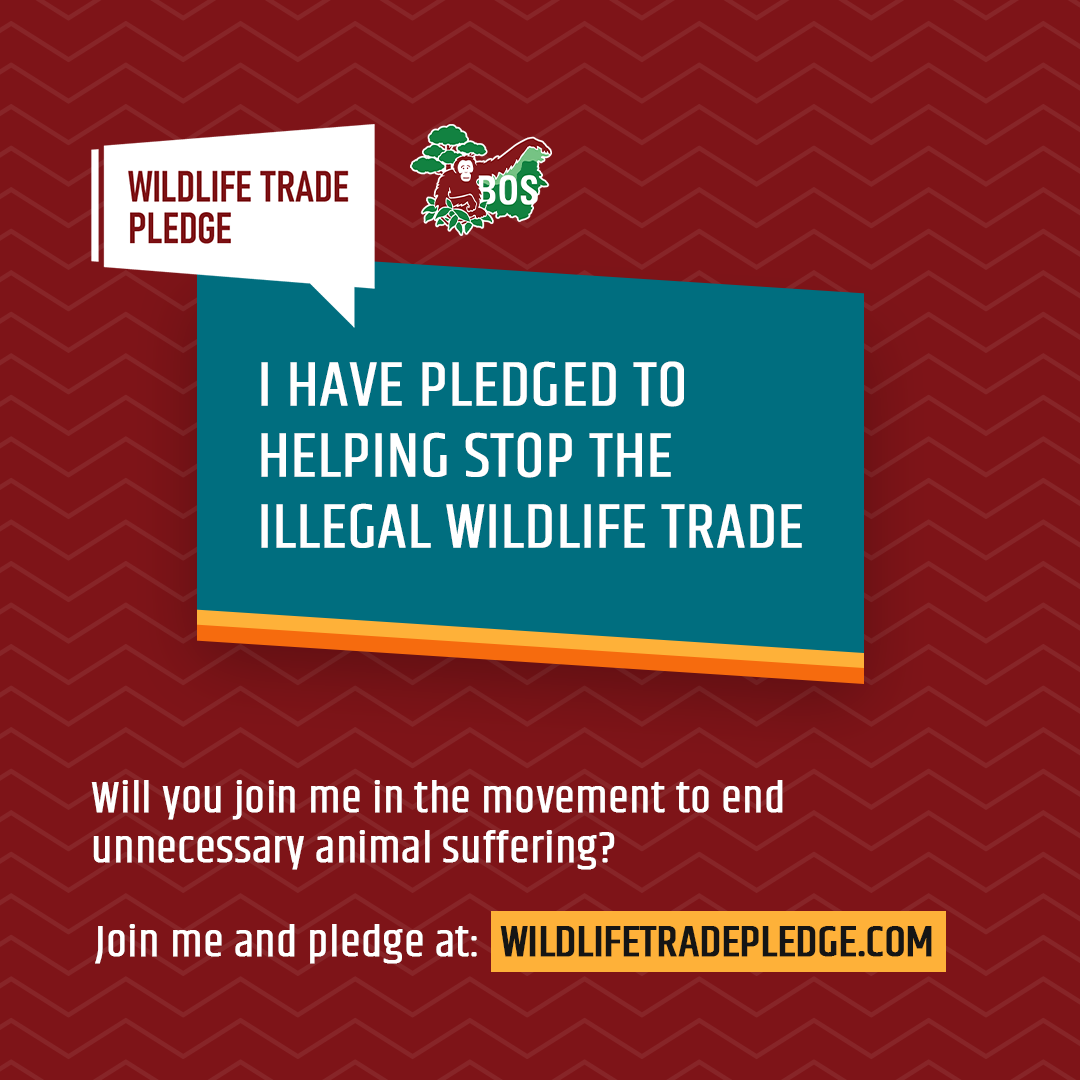 How BOS are working to stop the illegal wildlife trade
Conservation in Borneo
The Borneo Orangutan Survival (BOS) Foundation is the world's largest orangutan conservation organisation. Through our global partnerships we are changing the downward trajectory for Bornean orangutans and their depleting rainforests.
Taymur's Story
Taymur was illegally smuggled into Kuwait and kept as a pet. Local authorities in Kuwait discovered him after he was spotted being driven around in a car by a Kuwait national. The team had expertise in repatriating two other orangutans previously – Junior and Moza – from Kuwait in July 2015.
Returning Taymur back home was not an easy task and took months of coordinating and planning. BOS Foundation flew one of its most experienced veterinarians to Kuwait to accompany Taymur. The flight carrying Taymur left Kuwait for Jakarta, with a stopover in Amsterdam making the total trip a little over 30 hours in duration. Taymur finally returned home in October 2017.